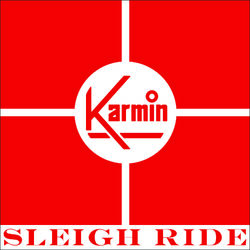 "Sleigh Ride"
is a traditional Christmas song that was covered by
Karmin
. It was recorded in November, as confirmed by the couple via Twitter, and officially released on November 28th, 2012. It is currently available for purchase free on
http://www.coach.com/Karmin
.
A music video was filmed for the single and released the same day.
This song is the first Christmas song by Karmin; supposedly, it is a digital download single only and will not be available on a Christmas album, as Karmin has no plans of making one yet, as far as the fans know.
The song, while sticking to the traditional lyrics of it, also has a few new elements not included in the original version, including a rap from Amy and Nick singing "Giddy-Up, Giddy-Up, Giddy-Up" repeatedly as the song's hook.